An article on my day at the Adobe Digital Marketing Symposium in Sydney 2014, learning about their new Marketing Cloud platform and Adobe's 2 year re-invention.
On July 22nd I attended the Adobe Digital Marketing Symposium with my colleagues Alex Zinoviev, Sav Mand and my boss Malcolm Treanor under Cohort Digital, we arrived with a decent level of excitement as we were all eager to see how Adobe's new positioning in the digital marketing space was to be presented, walking onto the event floor at The Star Casino we were surprised at the number of marketers that had decided to attend; in Adobe's first Symposium last year in Sydney, 500 attendees were present then and in just a year, the attendees had increased to 1500, a great turnout to say the least.
After an awesome breakfast and a collective Cohort selfie, encouraged by Adobe so that one of their on site digital artists could edit the tweeted selfies (#AdobeSelfie) we moved into the first session.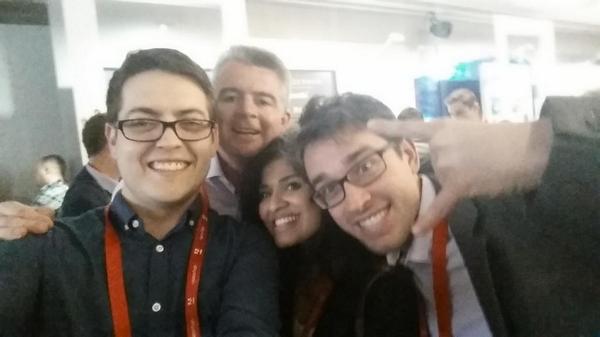 In the first session we were greeted by Adobe's APAC President – Paul Robson & CEO Shantanu Narayen, who talked us through Adobe's re-invention from just boxed product suppliers to an all-in-one seamless digital marketing platform provider to re-establish themselves as innovators and a tour de force in the marketing industry.
The main focus of the day was on the surprisingly young Marketing Cloud services:
Analytics
Get real-time analytics across online and offline channels to continuously improve the performance of marketing activities
Target
Test and target digital experiences to maximize business results
Social
Manage social marketing with a comprehensive platform that enables social listening, publishing, and analytics
Experience Manager
Organize, manage, and deliver creative assets and other content across digital marketing channels
Media Optimizer
Manage, forecast, and optimize your media mix to deliver peak return on your investment
Campaign
Plan and execute orchestrated campaigns across all channels
Throughout the day we saw some amazing demonstrations on how this platform can organise, optimise & personalise the user experience by using both in-depth and high-level analytics which provide data to make intelligent real-time decisions in the now "always on" marketing industry.
My key takeaways from the day were:
(They are mainly user experience focused, I am a designer after all!)
And to end I think I should share with you some amazing ads from Adobe around there marketing cloud, showcasing some scenarios where they think they can help the digital marketing world, plus a couple of on site digital manipulations from the submissions via #AdobeSelfie:
Also I'd like to give a personal thank you to the Adobe Team for the amazing prizes I won on the day, all the branded goodies and an awesome $1,800 Training Voucher!